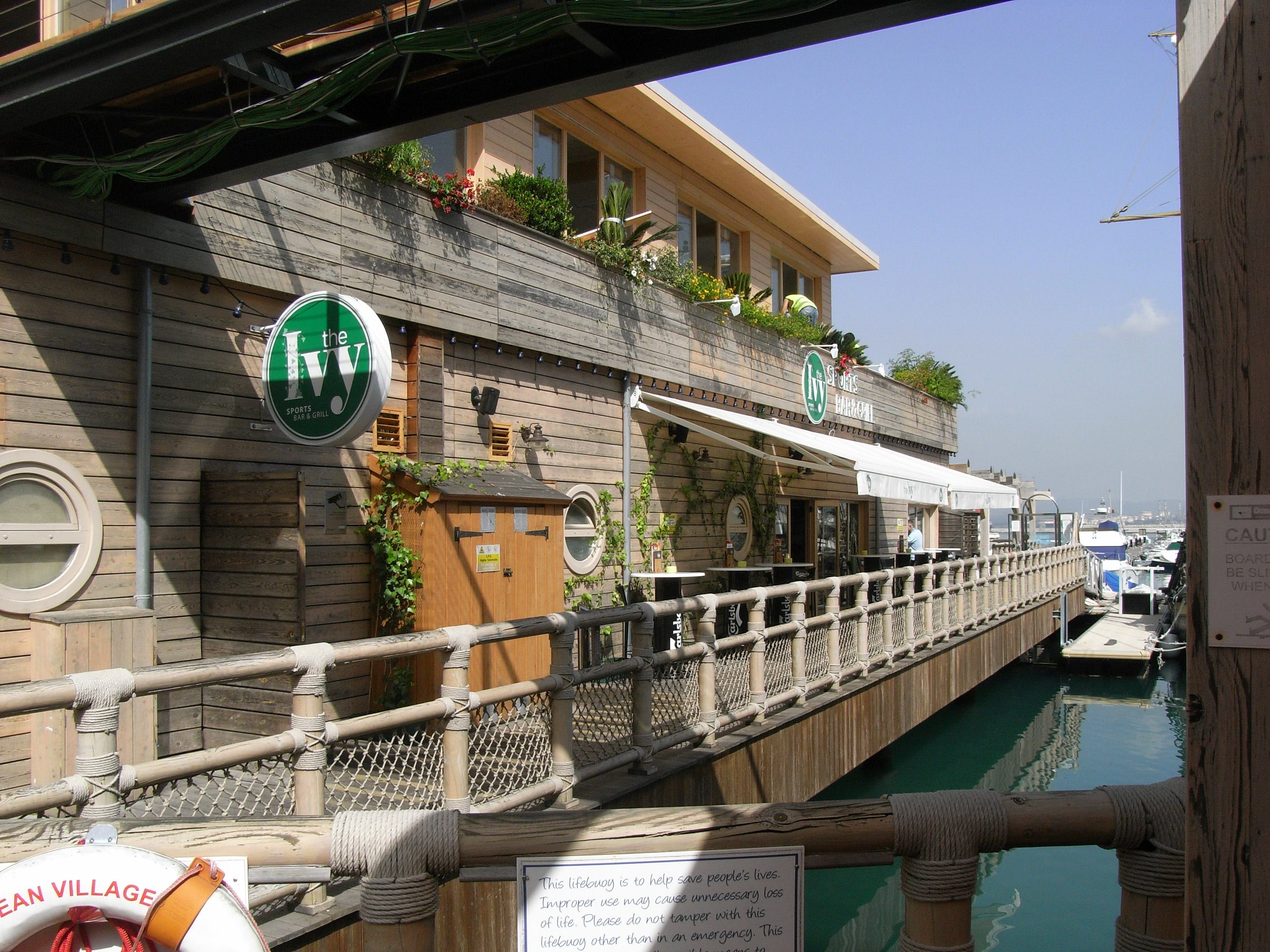 The Ivy Sports Bar & Grill
---
Where is that one place that you want to return to over and over? A place where your comfort and ease is a main priority? Located in Ocean Village, Gibraltar 'The Ivy Sports Bar and Grill' is just that!
The Owners intentions are to simply share their passion for sports and a good plate of grub. All of your homemade favourites from lasagne, chilli con carne, rack of ribs, steaks and homemade burgers, with much more variety on offer you certainly won't go hungry.
With breakfast service starting from 9am weekdays and weekends along with lunch and dinner, you'll always find a time to savour their delicious menu.
Surrounded by traditional style wooden cladding and timber features it brings a feel of automatic comfort. A variety of seating from high top tables, bucket seats, to booths complete with personal TVs and PlayStation 3's 'The Ivy' really is set to be your home away from home.
With 15 HD screens for viewing, Darts, Playstations and VIP booths, all coupled with the latest video jukebox to entertain 'The Ivy ' couldn't be more equipped to become your favourite sporting and entertainment venue.
EU Funding helped with the Building Works, Equipment, Furniture & Signage
More information on is available on The Ivy's website.
Scroll down to view images of the selected project
Back to the Home page